If any of you are like me, you are starting to (im)patiently wish you could be anywhere but at home.  I've been dreaming about all of the places I want to go (the list keeps getting longer) and thinking about which one I should plan for next.  It made me think about 2021 and when I should be booking; and if I am wondering, I am sure that there are others out there doing the same.  So here are five bucket list destinations that should be booked right away if you want to visit them in 2021.
Hiking the Inca Trail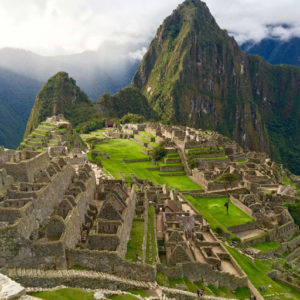 Everyone imagines climbing up that last bit of trail before coming out at Machu Picchu as the clouds dissipate and the sunrise beckons. It is a wondrous sight to behold.  To keep it this way the Peruvian government has implemented strict measures, such as a maximum amount of people per day, a time limit at the site, closures during the month of February to maintain the trail, etc. All hikers require a permit to walk the Inca Trail and they sell out quickly, especially during June, July, and August, the best months to visit.
Thousands of hikers come from all around to hike one of the top five treks in the world. They come to see beautiful scenery, a cloud forest, a subtropical jungle, and Incan ruins. The trek can take 4 or 5 days to complete and is not for the faint of heart. I would recommend that you arrive in Cusco a couple of days early to acclimatize, as it is 3400 metres above sea level. To put it into perspective, Edmonton is only 645 metres above sea level. Here is my favourite Inca Trail tour.
Dubai World Expo

Originally the world expo was supposed to open in October 2020 but since we are not really traveling it has been postponed until October 2021. The world expo, or fair, is an international exhibition designed to showcase the achievement of nations. Since the exposition began in the 1800s, it has taken on many different forms from focusing on the industrialization of nations to cultural exchanges to nation branding. This Expo has the theme, Connecting Minds, Creating the Future, and will concentrate on three themes of opportunity, mobility, and sustainability. It will be the largest event ever staged in the Arab world.
If you haven't been to Dubai, this would be a great time to visit. Although there is really only one season (hot and dry), November to February are the best months to make the trip as it isn't quite as humid. We ventured out in the month of September and it was still so hot. This way you can still enjoy the desert activities, the gardens, as well as the Expo site. Plus Dubai is known for its abundance of malls full of exciting activities… and they're air-conditioned.
Here is more information on Dubai.
Star Clippers Cruise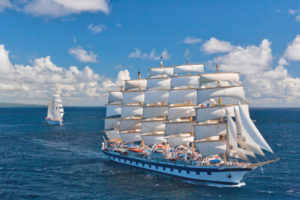 Don't be surprised if you have never heard of the Star Clippers cruise company. They are a small company with three large sailing vessels or Tall Ships. Ninety percent of the time you will be sailing using wind power and the sailing itineraries are determined by the wind charts. The vessels are refurbished to look like authentic Old World sailing ships but don't be fooled, you will marvel over the exquisite rooms and the culinary delights.
One of the best things about the cruise is that you can be involved with all aspects of sailing (or none if you prefer), even sailing the ship yourself! Approximately 70% of travelers go on to sail with Star Clippers more than once. Motorized and non-motorized water sports are included and you can even do a wedding or vow renewal on the top deck for free. The itineraries to the Caribbean or Mediterranean are very port intensive and you get to visit smaller ports along the way.
Here is a great video overview.
Climbing Kilimanjaro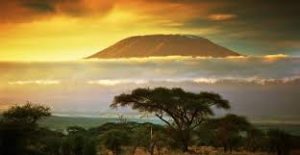 We all know that we probably aren't going to be one of the ones who climb Mt. Everest, even if we long to add it to our resumes. I would suggest climbing Mt. Kilimanjaro instead. It is the highest peak in Africa and the world's tallest walkable mountain. The best thing about Mt. Kilimanjaro is that mountaineering training isn't necessary to finish the climb.  You will need to have a reasonable level of fitness and if you plan ahead, you will be able to work on your stamina in the months prior to the climb… and break in a good pair of hiking boots.
There are seven main routes up the mountain. Picking your route will depend on the time of year, how much foot traffic you want to be a part of and the difficulty of the trek. There are also two optimum seasons for trekking – from January to March or June to October. Outside of these months, it will be too wet to enjoy. Book well in advance for peak season trips in the summertime.
It is compulsory to climb with a guide and your chances of reaching the summit increase if you pick a reputable tour operator. Here is my recommendation for a good route and operator.
Mekong River Cruise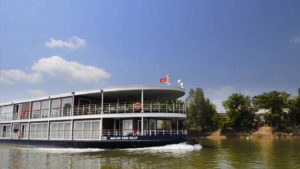 If you have been down the Rhine and/or the Danube and seen enough of Europe for a while, I would recommend a river cruise on the Mekong Delta in Vietnam and Cambodia. The Mekong Delta covers over 15,000 square miles and accounts for over half of the area used for rice production in Vietnam. On the cruise you will find yourself immersed in the cultures and ancient traditions of this part of Asia. You will see temples, palaces, markets and dancers, skyscrapers, and historical monuments from the Vietnam War.
These river cruise ships only hold from 35 – 50 passengers so they sell out quickly. And I cannot speak enough to the amazing service you will receive when onboard. Just imagine, after one day on the ship the crew knows what wine you prefer and bring it out for you, even if it isn't the wine that is being served at that meal!
There are really good deals right now, including some companies offering no single supplement. This is an incredible savings as usually a single will pay the total price for the cabin (so for two people). Here is an amazing Mekong River option.
Remember that it never hurts to dream. Let us know when you are ready to start planning your next trip and we can send you some great options.
Oh, and just you wait, Las Vegas is going to go crazy when they let us out!