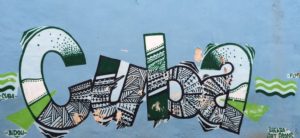 I just came back from my second visit to Cuba in less than a year. My first visit was a tour of central Cuba and I haven't been able to stop talking about it.  Like everyone else I wanted to get there before the surge of Americans that we know are going to "ruin" it. But I was in for a surprise; I could never have imagined that there would be so much history and culture in such a small country.
From their history of Spanish colonization to the British invasion to the US mafia coming in and running the country, the people of Cuba have always hoped for their own independence. Throw in the African slave trade that was prominent in Cuba and you can only imagine the beauty of the local people. Everywhere you turn you hear traditional music and see salsa dancing.
We dressed up and ventured out to hear music from the Buena Vista Social Club in Havana, music reminiscent of the 1940's musicians who gathered together to play and perform, and they did not disappoint. We also took a city tour in old American cars and learned more about the history of the island.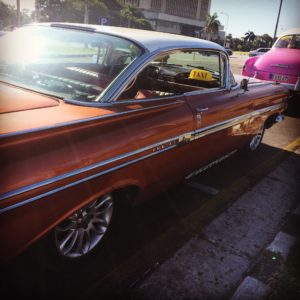 Just to make sure that we didn't forget that Cuba is more than just the city of Havana, the tour took us to the tobacco growing countryside of Pinar del Rio and the town of Vinales. Here is where you are able to watch workers hand roll cigars and taste local Cuban rum. If you've never sampled either of these Cuban staples, you've been missing out.
From there we made our way across central Cuba, visiting the colonial cities of Trinidad and Sancti Spiritus. One of the highlights of Trinidad was Disco Ayala, which is a nightclub located in a natural cave. We danced the night away in the beautiful atmosphere.
On our way back to Havana we visited the Che Guevara monument in Santa Clara. An interesting array of artifacts and pictures from the time when Fidel Castro and Che Guevara built up a rebel group that would shock the world. Che is a popular figure for Cubans and you will see his face portrayed on an assortment of souvenir items.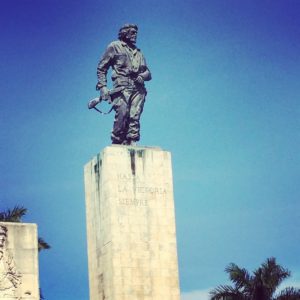 In my opinion, the best way to stay in Cuba is at a Casa Particular; a Cuban equivalent of a bed and breakfast. For a relatively small amount of money you can usually enjoy a better experience than at any of the country-run hotels. The local accommodations allow travelers to gain a better understanding of the typical Cuban lifestyle while enjoying air conditioning, hot water, wonderful meals and a great, central location.
My favourite thing about Cuba though, is the friendliness of the people. Every time I go I meet numerous Cuban people living their lives the best way they know how; with a huge smile and lots of joy.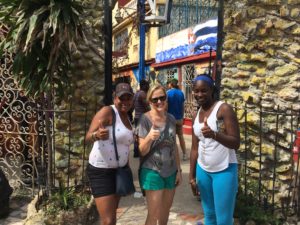 Just remember to set aside your Western expectations and embrace the adventure that is Cuba!